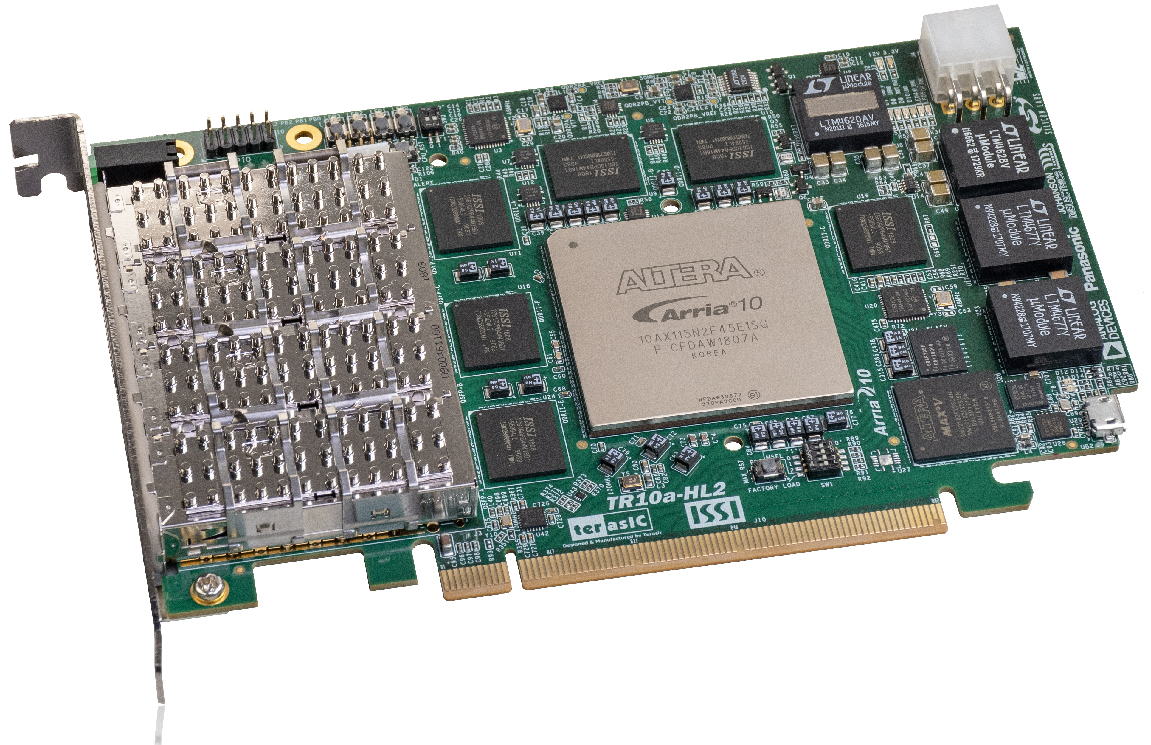 As HPC and Data Center demands grow, the capability to manage and process larger data and analytics workload becomes the paramount goal for global organizations. To overcome the performance barriers in previous hardware structure, Terasic's TR10a-HL2 is designed to advance the agility, flexibility and speed and delivers blazing performance in cloud and data center applications.

The TR10a-HL2 takes advantage of the powerful Intel® Arria® 10 to obtain speed and power breakthrough. The board itself features four ultra low-latency, straight connections 40Gbps QSFP+ module. Also, armed with six independent banks of QDRII+ SRAM providing over 237.6Gbps bandwidth, and the PCIe x16 edge connector consisting of two PCIe Gen3 x8 interfaces, the board delivers 2x the throughput rate of other Arria 10 acceleration cards in the market.

With the rich and powerful hardware designs, our clients' systems can achieve highest computing performance and lowest cost for their HPC and Data Center applications by leveraging the Arria® 10 FPGA on TR10a-HL2.