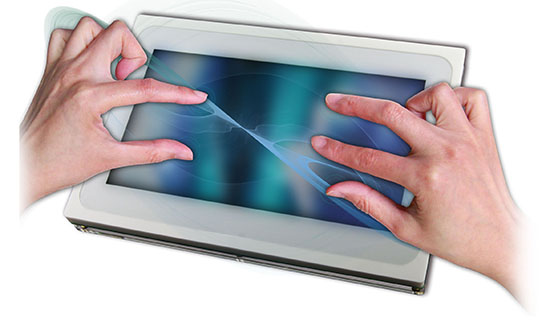 The Terasic Multi-Touch LCD Module Second Edition (MTL2) is an all-purpose capacitive touch-screen for your FPGA applications. It provides 5-point Multi-Touch support and a 7" color display LCD with 800x480 resolution. An IDE cable with an IDE-to-GPIO adapter (ITG) is provided in the kit to interface MTL2 with various Terasic FPGA development boards through a 2x20 GPIO interface.
The kit provides everything that is needed to develop multimedia applications using a digital Multi-Touch panel. Also to expedite your designs, complete reference designs and the demonstration source codes for implementing a photo viewer and a color painter are also available for download.
Operation of this module is required a FPGA board. Terasic FPGA board is sold separately.