MAX 10 NEEK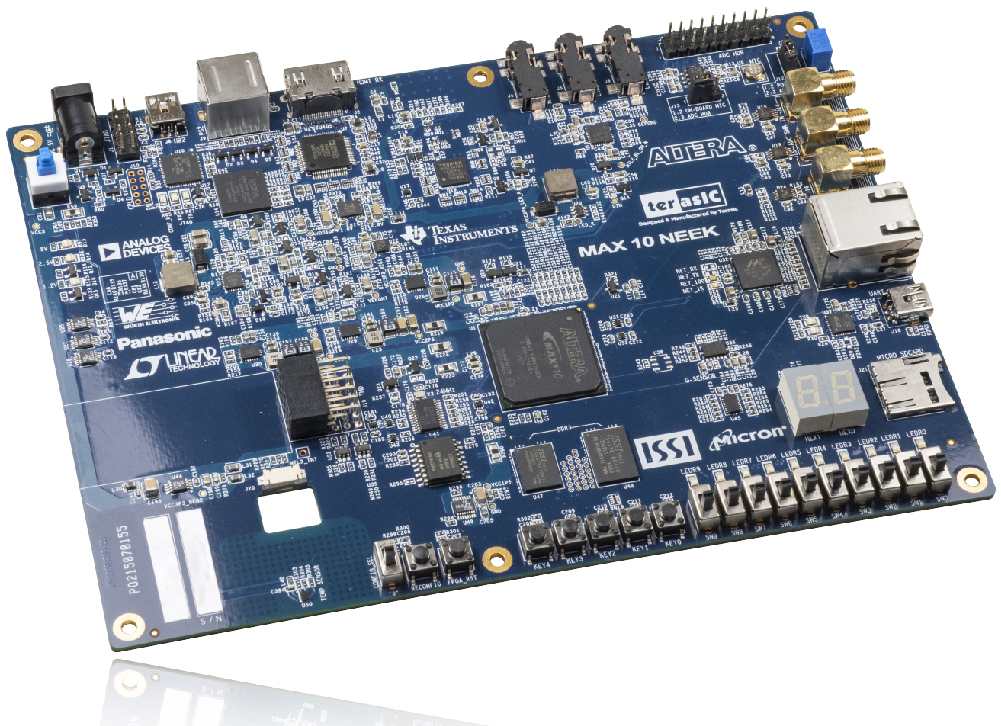 The MAX 10 Plus from Terasic is a full featured embedded evaluation kit based upon the MAX10 family of Intel FPGAs. It offers a comprehensive design environment with everything embedded developers need to create a processing based system.
The MAX 10 Plus delivers an integrated platform that includes hardware, design tools, intellectual property and reference designs for developing a wide range of audio, video and many other exciting applications.
The fully integrated kit allows developers to rapidly customize their processor and IP to suit their specific needs, rather than constraining their software around the fixed feature set of the processor. The all-in-one embedded solution, the MAX 10 Plus, making the best use of the parallel nature of FPGAs.
Component Solution for Altera FPGAs
*

Power Solution,

Video and Accelerometer Solution

*

Memory Solution

*

Flash Solution

* Inductive Component Solution

*

Capacitive and Resistor Component Solution
---