Specifications
Package Interface: FMC with 1.8/2.5/3.0/3.3V I/O standard
MIPI Camera Module:

Chip P/N: OV8865
Color Filter Arrangement: Bayer Pattern
View Angel: 70 degrees
Lens Type: 1/3.2 inch
Pixels: 3264x2448 (8 megapixels)
Frame Rate: Maximal 60 frame per second at 1408 x 792 resolution and 30 frame per second at 3268 x 2448 resolution
Support Focus Control
Interface: MIPI

MIPI Decoder:

Chip P/N: TC358748XBG
MIPI CSI-2 Compliant
MIPI to Parallel Port Converter
Supports up to 4 data lanes

HDMI TX v1.4
Package Size: 73.4x60.0 mm
Block Diagram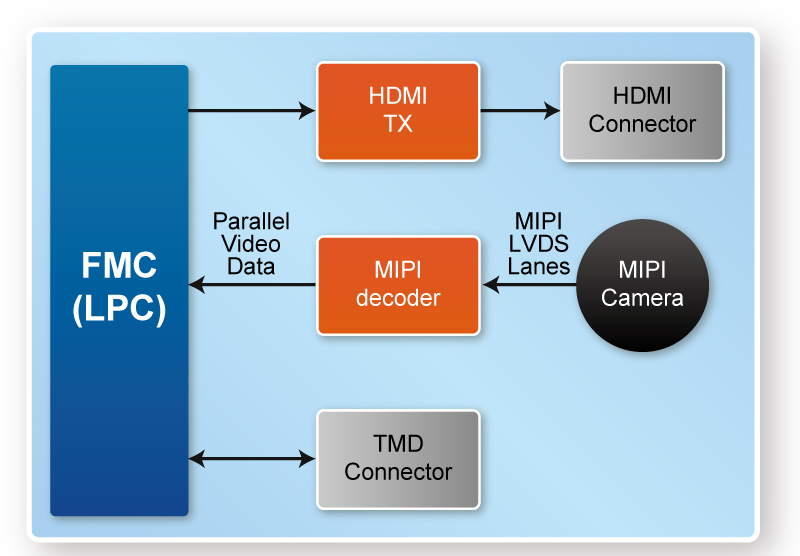 The functional block diagram of D8M-FMC is shown above. MIPI Camera Module sends the video captured to MIPI Decoder via MIPI link. MIPI Decoder converts MIPI Video Data to parallel data and output to the main board through a FMC connector. The parameters of the MIPI Camera Module and MIPI Decoder can be configured by FPGA via I2C interface. For instance, number of output pixels from MIPI Camera Modules, RGB gain, position of focus, PLL of MIPI Decoder, and parameters of Video MIPI Decoder etc.
The D8M-FMC also includes a HDMI-TX for deveopers to display the processed video image on a monitor with HDMI input when the FPGA main board has no display capabilities.
Connectivity

The D8M-FMC Package is designed for FPGA main boards with FMC expansion header.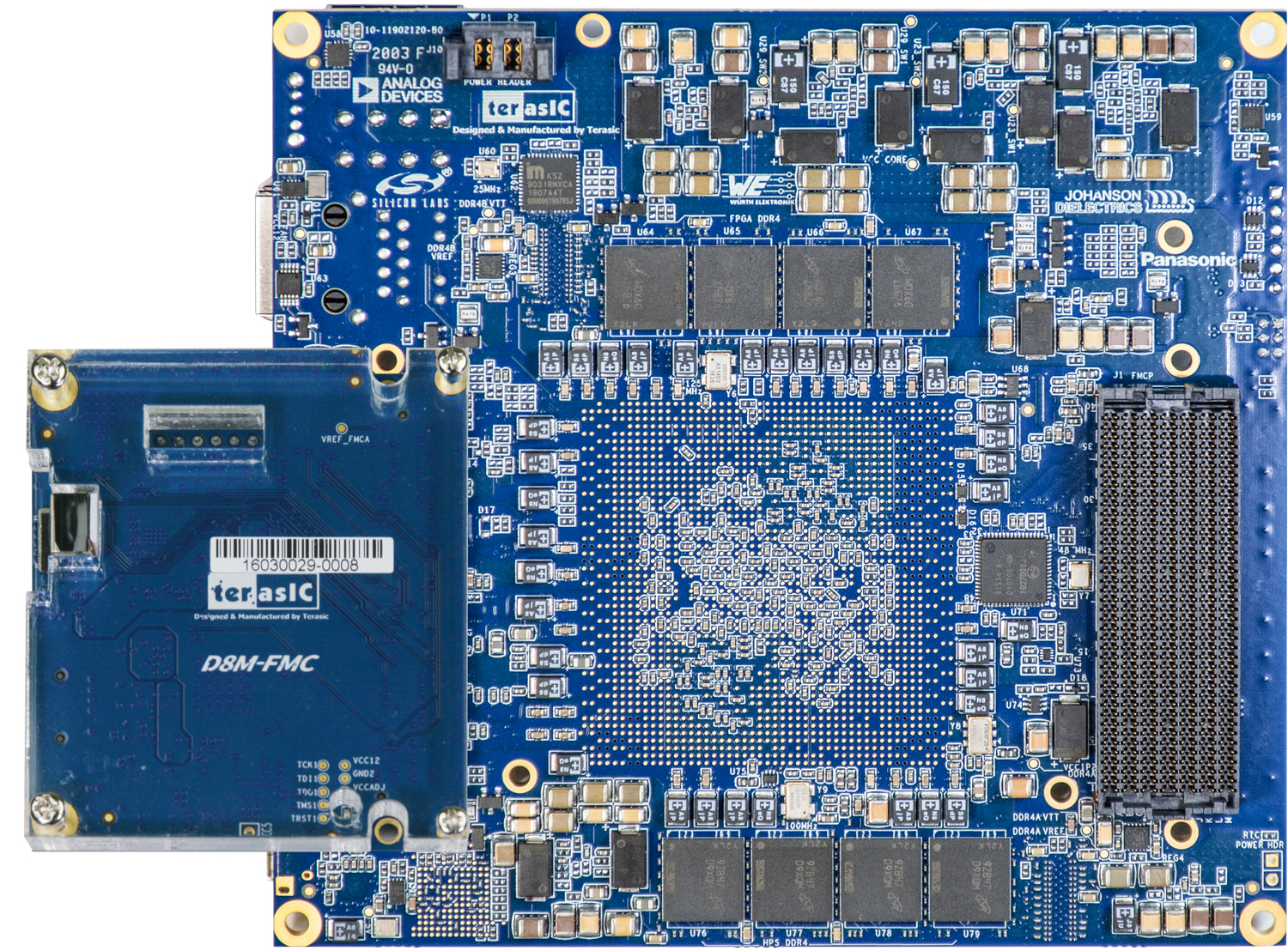 Connect D8M-FMC with Terasic TR5