PCI-X Development Board
Download
Documents
| | | | | |
| --- | --- | --- | --- | --- |
| PCI User Manual | 10 | 3161 | 2009-10-12 | |
Please note that all the source codes are provided "as-is". For further support or modification, please contact Terasic Support and your request will be transferred to Terasic Design Service.
More resources about IP and Dev. Kit are available on Altera User Forums.
PCI System Builder
A software utility helps users to create a PCI project framework quickly.
Auto-generated Quartus II Project

Top Level Deign File
Terasic IP Design

Auto-generated PCI drivers for windows
Auto Generation on User Logic

User-Defined Register
User-Defined Memory Block (External DDR2 SDRAM)
IO Connection includes Pre-Selected on board Component and external Daughter Board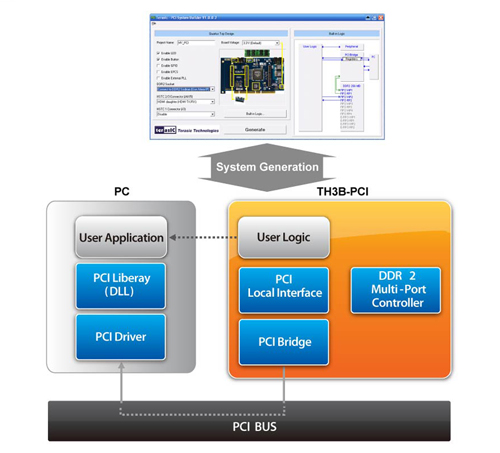 ---