Sep. 18, 2009
Altera Asia Pacific Technology Roadshow 2009 - Terasic continues to penetrate new markets and increasingly serve as the heart of FPGA system.
From Aug. 4 to Nov. 12, 2009, Altera has conducted over 16 seminars in the Asia Pacific region including China , India , Korea , Malaysia , Singapore , and Taiwan . As the leading provider and designer of FPGA development boards, Terasic was invited to this seminar to present its latest product.
The event took place during Sep. 15 and Sep. 17 and was composed of product exhibition and seminar. The purpose of the show was to enable the company to cope with market change. Therefore, Altera provided many up-to-date market news in the seminar. The break provided in between the seminars was an opportunity for visitors to view the exhibit products. Many famous local and oversea companies participated in this show including Linear Technology, ARROW, WT Microelectronics…etc.

During this exhibition, Terasic exhibited a rich set of FPGA development boards like the following items.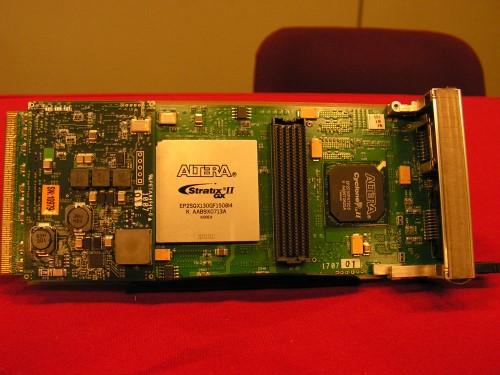 The latest high-end design - Arria II GX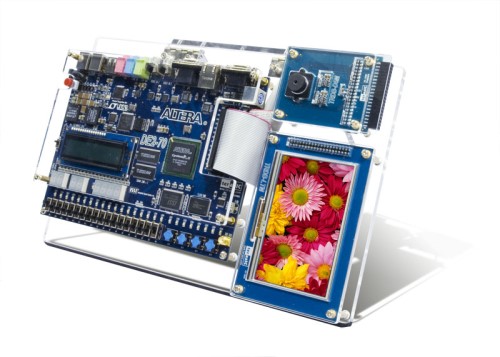 The well known products adapted by countless famous schools worldwide– DE2-70 3in1.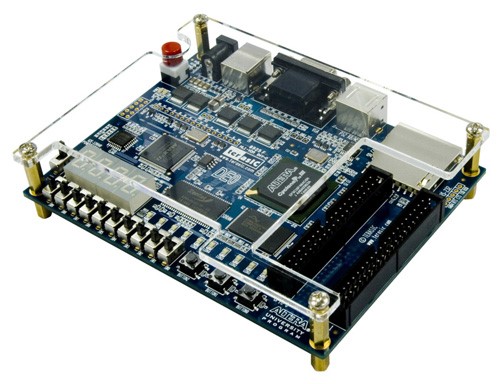 The cheapest Cyclone III FPGA development board in the world - DE0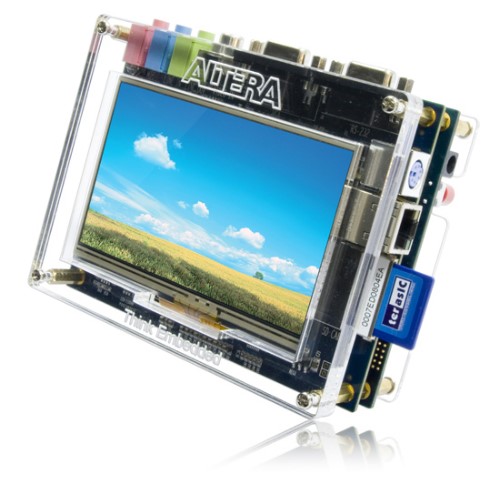 An efficient tool to design the touch panel related program, a star in the future
"touch-world" – NEEK

Moreover, the DE3+HDMI+PS3 gathered many people's attention by the spectacular tactic of image division!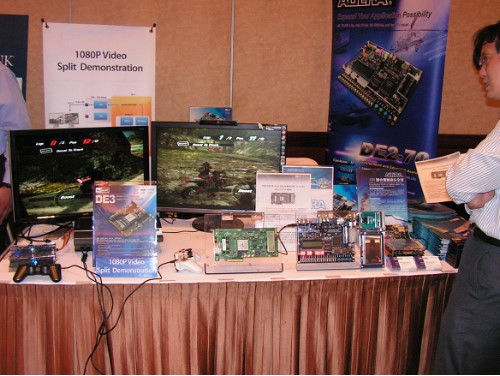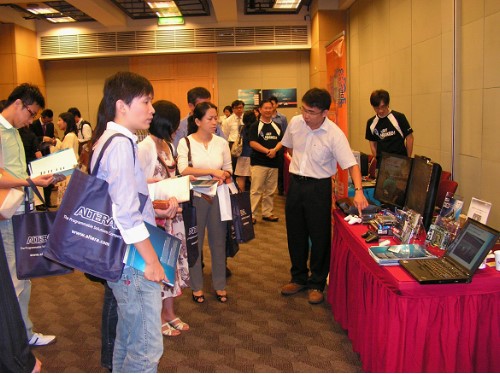 The General Manager of Altera Taiwan and the employees of Terasic Technology.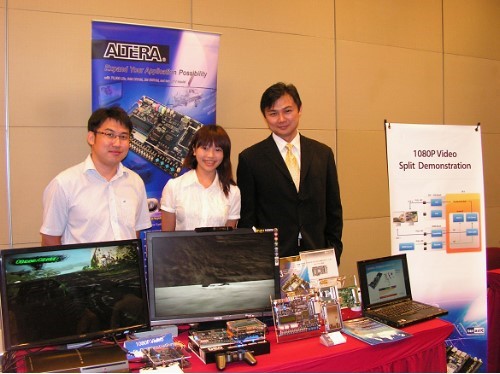 About Terasic Technologies
Terasic Technologies is the leading provider in high-performance hardware and software solutions for FPGA/ASIC prototyping, multimedia and image processing markets. Terasic has created many FPGA boards for Altera including Altera DE2, DE1, Cyclone II Starter Kit, and the new Cyclone III FPGA Starter Kit. Terasic, Altera's ACAP design service and training partner, also assists universities in Taiwan in organizing and establishing Altera Joint Labs, and provides technical support to professors and students.