[ Hsinchu, Taiwan, Dec. 3, 2012 ]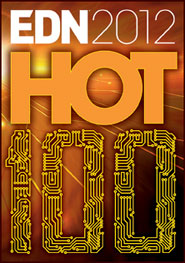 Terasic today announced that EDN has named Terasic's Stratix V FPGA Development Kits as one of the "100 Hot Products of 2012". The 2012 EDN Hot 100 highlights the electronics industry's most significant products of the year based on innovation, significance, usefulness, and popularity.
To fulfill the design needs that demand high speed, advanced memory interfacing, and the highest logic capacity, Terasic has just announced a host of new FPGA boards for tackling high-bandwidth applications such as high frequency trading, data acquisition, networking, and signal processing.
The boards come in three flavors: the TR5-Lite , which features a conveniently small form-factor; the DE5-NET , which maximizes memory, speed, and bandwidth capabilities; and the TR5-F40W , which promotes flexibility and feature expansion.
"As future high frequency trading and networking applications are leaning towards utilizing FPGAs with high-bandwidth memory architectures, Terasic aims to leverage its proximity to high-quality manufacturers to deliver cost-competitive state-of-the-art solutions for today's high performance computing and finance industry," states Terasic CEO Sean Peng.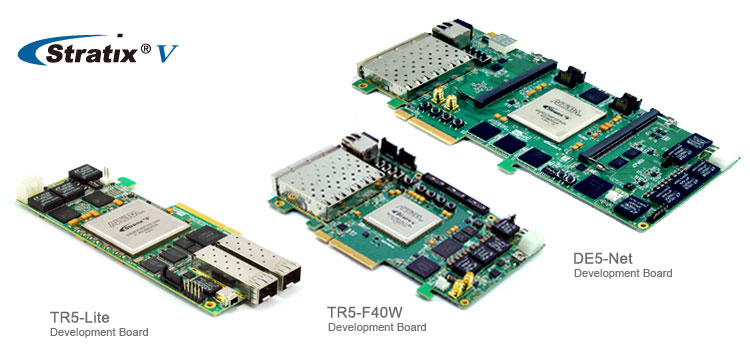 Please visit: http://stratix5.terasic.com for a complete guide on all Terasic's Stratix V boards.
"It's always a fun and enlightening challenge for the EDN editors to select the year's Hot 100 products, which has been an annual tradition at EDN since 1993. This year's selection not only reflects some technology trends that have been in place for a while, but also highlights some new trends that are just emerging, as well as a unique product or two that is in a class of its own," said Rich Pell, Executive and Chief Technical Editor, EDN.
The complete list of EDN's Hot 100 products can be found online at http://www.edn.com/electronics-products/other/4401457/EDN-Hot-100-products-of-2012 or within the December 14, 2012 issue of EDN Magazine.
About UBM Tech
UBM Tech is a global media business that provides information, events, training, data services, and marketing solutions for the technology industry. Its media brands and information services inform and inspire decision makers across the entire technology market— engineers and design professionals, software and game developers, solutions providers and integrators, networking and communications executives, and business technology professionals. UBM Tech's industry-leading media brands include EE Times, Interop, Black Hat, InformationWeek, Game Developer Conference, CRN, and DesignCon. The company's information products include research, education, training, and data services that accelerate decision making for technology buyers. UBM Tech also offers a full range of marketing services based on its content and technology market expertise, including custom events, content marketing solutions, community development and demand generation programs. UBM Tech is a part of UBM (UBM.L), a global provider of media and information services with a market capitalization of more than $2.5 billion.