Developing the OpenPET multi-FPGA Platform for The Lawrence Berkeley National Laboratory
June 11th , 2014【 Terasic Technologies 】

We are pleased to announce that the OpenPET system has been officially opened for purchase on June. 5th, 2014! After 3 years of back and forth modifying and sample testing, this OpenPET system has finally reached the ideal perfection. And, we are very honored to be recognized as the only manufacturer for this system by the Lawrence Berkeley National Laboratory.


Figure 1. The Core - Multi-FPGA Electronics Support System.
OpenPET is an electronics system consisting of circuit boards, firmware and software for people who are building prototype positron emission computed tomograph (PET) and single-photon emission computed tomograph (SPECT) imagers. A major task in developing a nuclear medical imaging camera is the electronics system. Such electronics requires a significant development effort that is beyond the capability of most research groups. Currently, research groups are forced to independently develop their own customized electronics, usually as part of a camera construction project. Research groups without sufficient resources or expertise are forced instead to depend on commercially available electronics with limited flexibility for handling high-performance detectors and limited access to source code for modification. Overall this situation can lead to detector and camera design compromises that add delays and sacrifice performance. It also wastes the limited resources (funding, time, expertise, etc.) of the community, since researchers duplicate efforts by working independently. The OpenPET electronics system overcomes these problems by developing flexible, scalable, and high-performance electronics with open-source availability. The OpenPET hardware and software system is unique because it will work for a large variety of detectors and camera geometries, as well as be easily upgradable as new technologies become available. OpenPET will also pool together the expertise and resources of the community to develop a better electronics system, creating a standardized platform that will facilitate collaboration.
Testimonial from Dr. Woon-Seng Choong: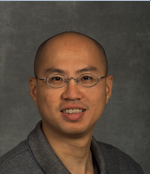 The OpenPET system consist of several complex electronics boards utilizing multiple FPGAs. We came into contact with Terasic when we were seeking a vendor to perform the layout of the boards. Terasic did much much more than just provided this layout service. They performed a thorough review of the schematics and identified design flaw that resulted in corrections and enhancements in the design. They did a superb job in fabricating the boards and in performing a thorough test of the fabricated boards. They were very accommodating to every modifications and requests we made. In addition, they went above and beyond what we requested and sometimes absorbing some of the costs. They were very professional and performed their work to meet our timeline. The quality of their work was excellent. I could feel that they worked very hard to make sure that the OpenPET system is a success story. I am very glad that Terasic are willing to support the OpenPET by making the electronics boards available to the users to purchase. Terasic has saved us time and money and we are very fortunate to have them as a partner. I hope we can continue to work with Terasic as we move forward with the OpenPET system as well as with other projects.
There is no question that I would consider Terasic for further projects, and in fact, am about to request a quotation from them for another circuit board."
Woon-Seng Choong – Staff Scientist, new Principle leader for this OpenPET project, Lawrence Berkeley National Laboratory, Califonia
【More Details】
1. Official Website of OpenPet