The 1st Asia-Pacific Workshop on FPGA Applications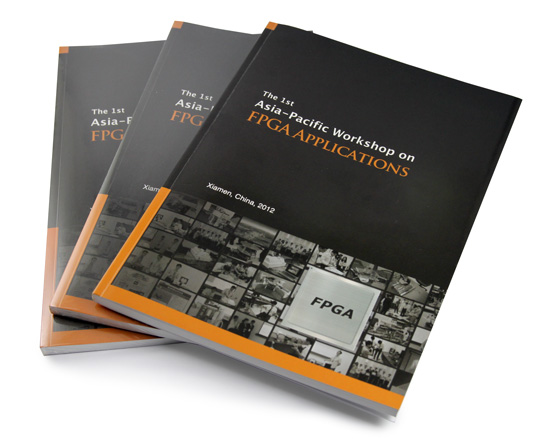 Field Programmable Gate Array (FPGA) devices have become more and more prevalent in today's electronic design in various fields, such as telecommunications, networking, automotive, and military. Having once been seen as only required in "high-end" laboratory settings, over the years, FPGAs have quickly penetrated the sphere of mid-range and even low-end design needs as device costs have decreased. As a "programmable" device, the FPGA is capable of being altered into different forms of digital circuitry at the touch of a button - all within a single chip. Limited in only the amount of logic resources provided, the FPGA has increasingly obtained prominence through giving researchers and engineers the ability to quickly prototype different designs in critically faster periods than that of a traditional integrated circuit design approach.
The Asia-Pacific Workshop on FPGA Applications publication brings together top talents in the field of FPGA design. Of the 15 papers featured in this collection, 5 are from top researchers based in China, with a contributing article from international researcher Yin Chang. Also included in this collection are award-winning projects from the 2012 InnovateAsia Design Competition. By promoting excellence in the programmable logic design, this workshop aims to further the knowledge and expertise through international awareness and mutual collaboration of the world's best engineering scholars in academia and industry.
---