Constructing your Future with Terasic Technologies
To support the professors and students in EE/CS dept, Terasic is now offering a DE2 Special Sponsoring Program to enable professors, students, and researchers to obtain an additional DE2 board for their teaching, course assignments, and research projects. Inspired by the thousands of universities and over one million students across the globe using the DE2 as their primary digital design platform, Terasic has decided to launch a sponsoring program to bring more students to a brighter future.
Facing an Uncertain Economy and Future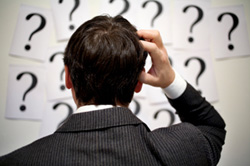 With the economy in recession along with competition from a world-wide workforce, landing an engineering job fresh out of university is beginning to seem like a diminishing prospect. Reports of the "skill gap" that exists between the industrial sector and academic sector further fuels the idea that students entering the workforce are not prepared to take on the responsibilities that companies require. "As I visit companies throughout my District, I hear repeatedly that the students being trained in our schools are not graduating with the ability to fill job openings that exist, particularly in high-tech fields," said U.S. Congressman Jim Langevin. "Recently, one business owner told me he is spending more than 30 thousand dollars a year to train new hires and still has multiple openings he can't fill..."
DE2 - The Stepping Stone to Becoming an Industry Expert
The birth of the Altera DE2 Development Kit came to address these problems. Eight years ago, Altera University Program supplied "student" FPGA systems known as the UP systems. The UP systems featured LEDs character LCDs, and ports, but failed to provide realistic and useful peripherals utilized in the industry. Inspired by the huge demand from companies to provide realistic standards for students, Altera University Program entrusted Terasic Technologies with the goal of providing a practical board with the feature set to make graduates knowledgeable and productive on the very first day on the job. Thus the DE2 was born. Not only did the board feature real-world IC applications of 24-bit codecs, 10-bit VGA, memory modules and more, it was also necessary to provide all the framework and source-code needed to drive an entire system. The systems range from TV boxes to karaoke machines and SD-card music systems. All of this was available free-of-charge to students and teachers, revolutionizing the FPGA sector of Academia, and forming the perfect bridge for students to transition to meet real-world job requirements.
Success with the Altera DE2
Six years down and more than fifty-thousand boards later, there are still plenty of marvelous success stories. Presently, thousands of universities and over a million students all over the world feature the DE2 as the primary teaching platform. Senior Lecturer Bruce Land of Cornell University features amazing student projects that use every single aspect of the DE2, from pattern recognition to algorithm processing. Each year many top-tier universities like Purdue and University of Toronto ask their new students in digital design courses to purchase students' own DE boards so that they can design and finish intensive course assignments on time. Engineering students of Purdue alone purchased 700 DE boards in the past three years. Students who took these courses have continued to demonstrate their vast potential for hands-on application assignments, proving that anything is possible with imagination and hard work.
Terasic is here to empower a brighter future!
Terasic had achieved great success due to the support from schools, teachers, and students throughout the years. It's time for us to give back. Starting from July 18th all the way to Sept. 30th, you have a chance to acquire the flagship horse of Terasic, the Altera DE2, and give one to your friend and colleague. For a limited time and supply, students and teachers all over the world are able to obtain TWO boards for the price of one. Whether you are just starting digital logic design, or if you are preparing a class of fifty young engineers, Terasic is here to support you! We have three programs for teaching labs, researchers, and students. Please select your program from our three sponsoring options.

Lab Program
Due to limited funding, many professors have difficulties in deploying enough FPGA boards for teaching labs. Terasic is helping these labs to equip with DE2 kits. If you are the lecturer of the course which needs to use FPGA boards, we will donate DE2 kits to match your purchase quantity (minimum order quantity is 20). Simply provide the following:

| | |
| --- | --- |
| | Teacher identification |
| | Syllabus of your course |
| | Course Webpage |

Purchase Now
Researcher Program
Terasic understands that many researchers are sometimes limited by hardware resources and project grants. Terasic is willing to help by providing researchers two DE2 kits at only $269. You are eligible for this program by providing the following:

| | |
| --- | --- |
| | Researcher identification |
| | Plan for relevant project research (Limited to two DE2 kits per researcher) |

Purchase Now
Student Program
Throughout this sponsor program, Terasic hopes to not only ease students' financial burden, but also encourage teamwork. We will be providing two DE2 kits at only $269 for you and your teammate. Simply provide the following items of you and your teammate.

| | |
| --- | --- |
| | Student identifications |
| | Photo of two students taken together |
| | Transcripts or course registration records showing you have course needs for DE2 kits. (Limited to one DE2 per student) |

Purchase Now