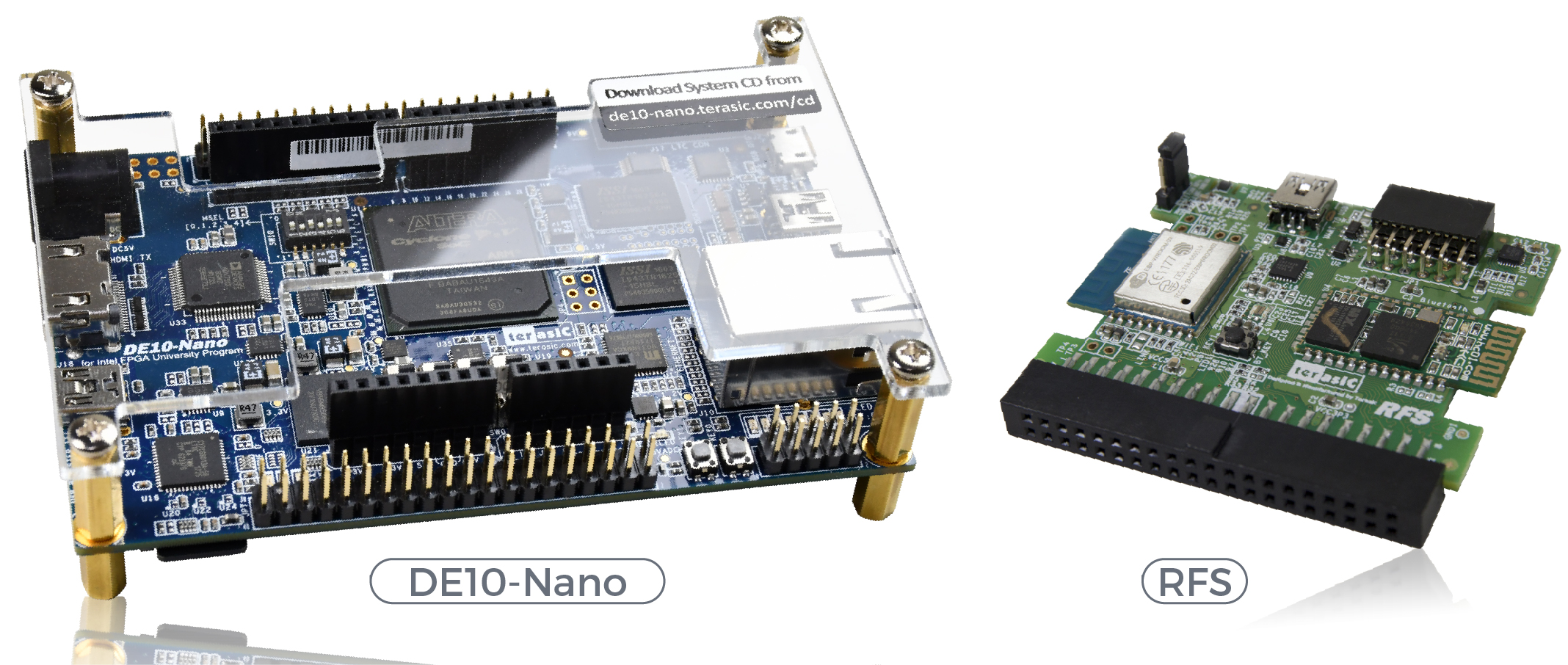 The FPGA Cloud Connectivity Kit combines the rich versatility of an Intel® Cyclone® V SoC FPGA with the benefits of cloud connectivity.
Nowadays, it is easy to develop your own FPGA based application that can collect, analyze and react to data from IoT equipment. This development kit is certified with key cloud service providers (CSPs) such as Microsoft Azure and comes with open-source design examples that will take new users through the process of connecting an FPGA-based edge device to the cloud for the first time.
The kit is based on the extremely popular Terasic DE10-Nano Kit and adds Wi-Fi and Bluetooth wireless communication as well as a wide range of sensors such as an ambient light, temperature and humidity sensors, accelerometer and gyroscope.
The FPGA Cloud Connectivity Kit will enable users to put a flexible and reconfigurable FPGA at the heart of their next smart IoT edge design.