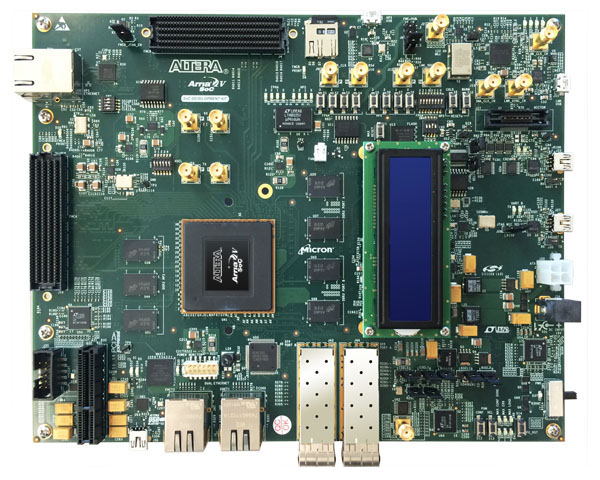 The Altera® Arria® V SoC Development Kit offers a quick and simple approach to develop custom ARM® processor-based SoC designs. Altera's midrange, transceiver-based Arria V FPGA fabric provides the highest bandwidth with the lowest total power for midrange applications such as:
Remote radio units*
10G/40G line cards*
Medical imaging
Broadcast studio equipment.
Acceleration of image- and video-processing applications*
PCI Express® (PCIe®) Gen2 x4 lanes (endpoint or rootport)
*Application-specific daughtercards, available separately, supporting a wide range of I/O and interface standards.