HDMI-HSTC Card (Phased Out)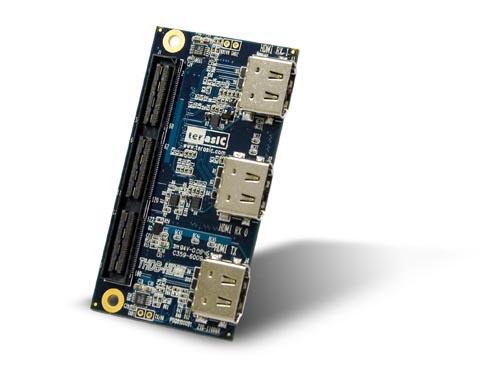 THDB-HDMI is a HDMI transmitter/receiver daughter board with HSTC (High Speed Terasic Connector) interface. Host boards, supporting HSTC-compliant connectors, can control the HDMI daughter board through the HSTC interface. Both transmitter and receiver can support FULL-HD.
This THDB-HDMI kit contains complete reference designs with source code written in Verilog and C, for HDMI signal transmitting and receiving. Based on reference designs, users can easily and quickly develop their applications.
---