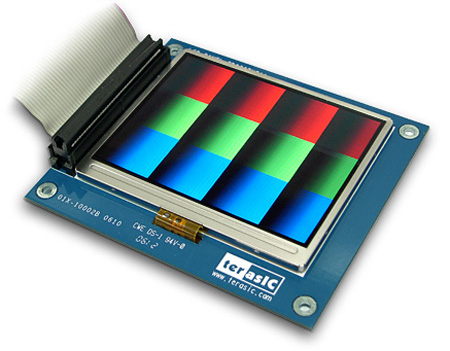 The TRDB_LCM is a 3.6 inch Digital Panel Development kit that provides everything you need to develop applications using a digital panel on the Altera DE2/DE1 board and Altera Cyclone II Starter Kit. The kit contains complete reference designs and source code for implementing a digital TV player or a Color Pattern Generator using the TRDB_LCM and Altera DE2/DE1/CII Starter Kit.
Complete reference design with source code in Verilog.
A User Manual with detailed timing specification of the digital panel.
Cable to connect to an Altera DE2 board.
Users also can choose a 1.3Mega Pixel Digital Camera Module to build a complete digital camera system as shown in the picture below. All the source code is provided for free.