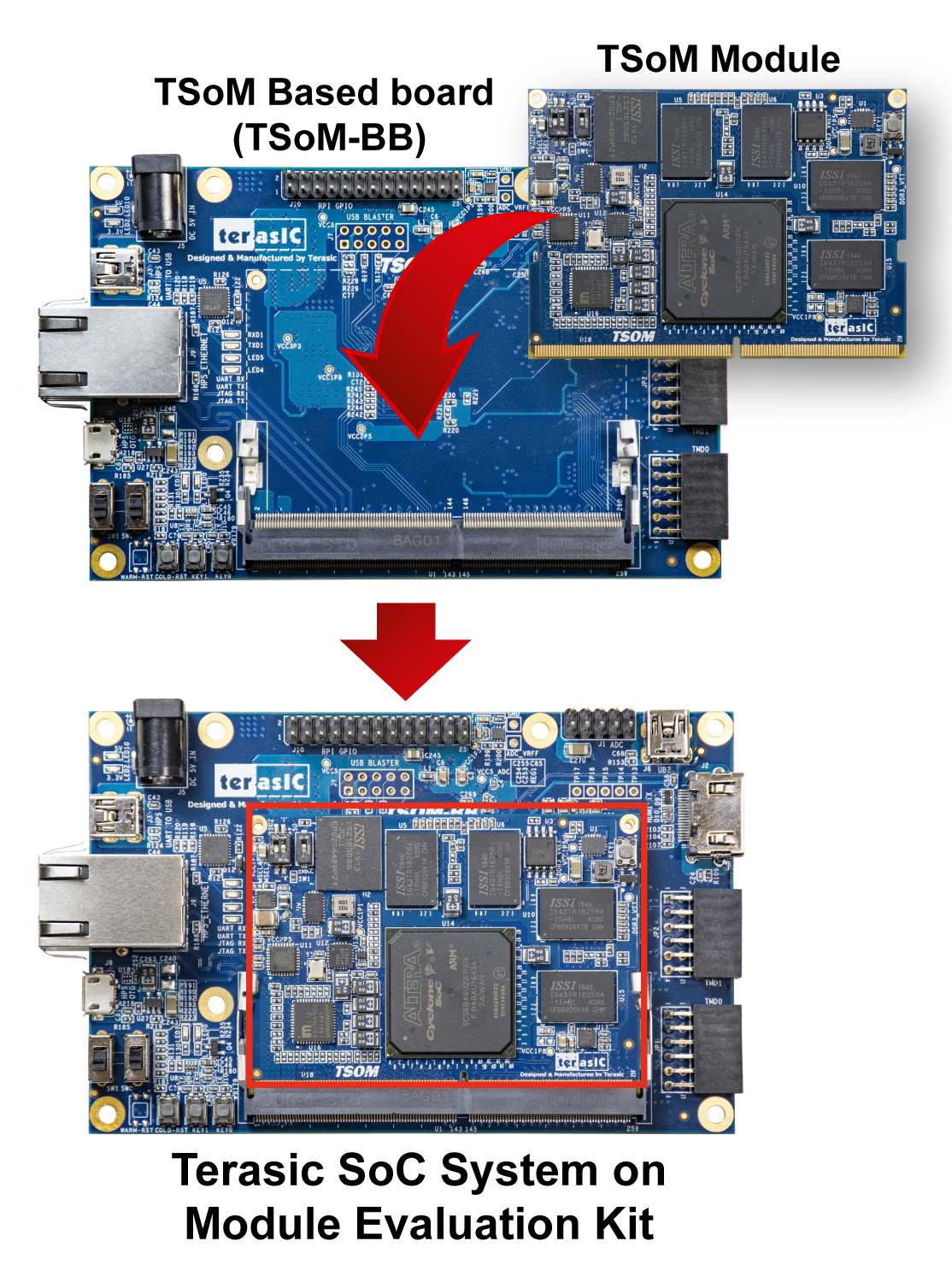 Unlocking the power of AI and IoT is key to improving system engineering and accelerate innovation for today's IoT development, ranging from Industry 4.0 to Vehicle-to-Anything (V2X). Purposely designed for the next-generation IoT innovation, Terasic's TSOM enables outstanding flexibility and scalability to address the critical demand of IoT applications with its hardware and software programmability.

TSoM is a pocket-sized module powered by the latest Intel Cyclone® V SoC FPGA. The board itself takes advantage of the ARM dual-core Cortex-A9 CPU and 110K FPGA Logic Elements to achieve lowest system cost and power efficiency. Armed with 1GB DDR3 memory for FPGA and HPS fabric respectively, and up to 8GB eMMC flash, the Cyclone V module ideally suited for building high bandwidth and large capacity memory system for a wide range of embedded applications.

To achieve a developer friendly environment, an I/O based evaluation board is designed for users to experience the peripherals of the TSoM, to test and evaluate the I/O planned for their systems. Choose TSoM, and to improve overall equipment effectiveness with IoT data and AI.

Component Solution for Intel FPGAs
| | |
| --- | --- |
| | |
| ▲ Power Solution | ▲ Memory Solution |