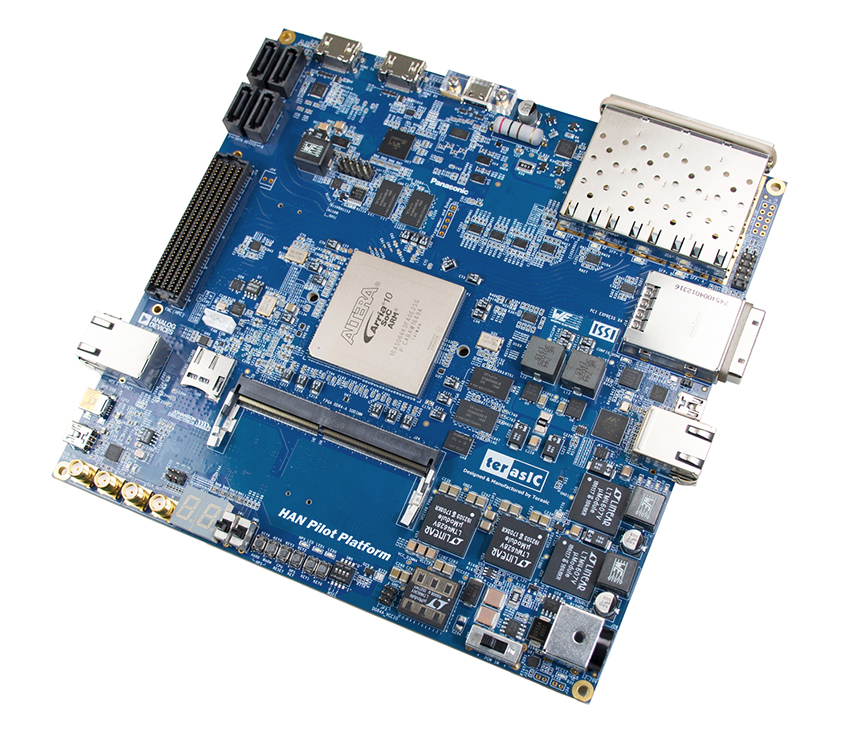 Terasic's HAN Pilot Platform is a high-performance flagship development kit based on Intel Arria 10 SoC FPGAs. With the goal of "being the pilot platform for HPC, Automotive, and Networking applications (HAN)," the board is purpose built for performance-demanding industrial embedded applications.

The Arria 10 SoC on the board features a dual-core ARM Cortex-A9 MPCore Hard Processor System and up to 660K of low-power FPGA logic elements, while providing the reconfigurability and performance of an FPGA and flexibility and ease of development of a CPU. The board itself combines a number of high-end hardware interfaces such as high-capacity and high-bandwidth DDR4 SDRAM (up to 8GB), 10GbE SFP+ and PCIe x4 ports for communication, and USB Type-C and HDMI interfaces for video and data processing, FMC connectors for I/O expansion.

With the rich hardware resource, HAN is the perfect platform for applications such as HPC & Analytics, Intelligent vision & Video processing, Automotive, Test & Measurement and Medical applications.
Target Markets: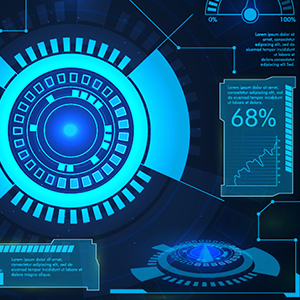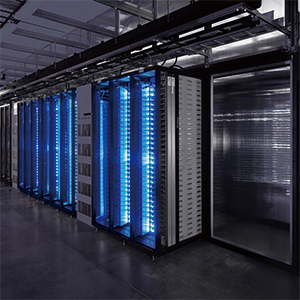 High Performance Computing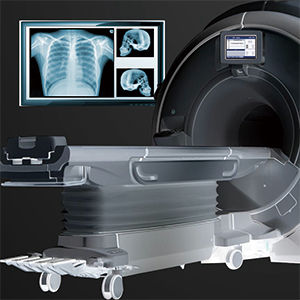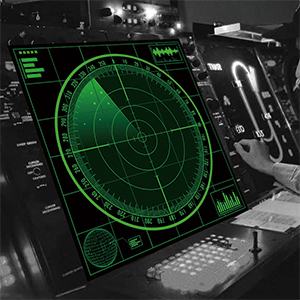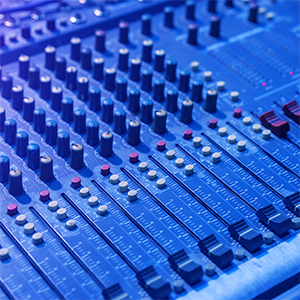 Component Solution