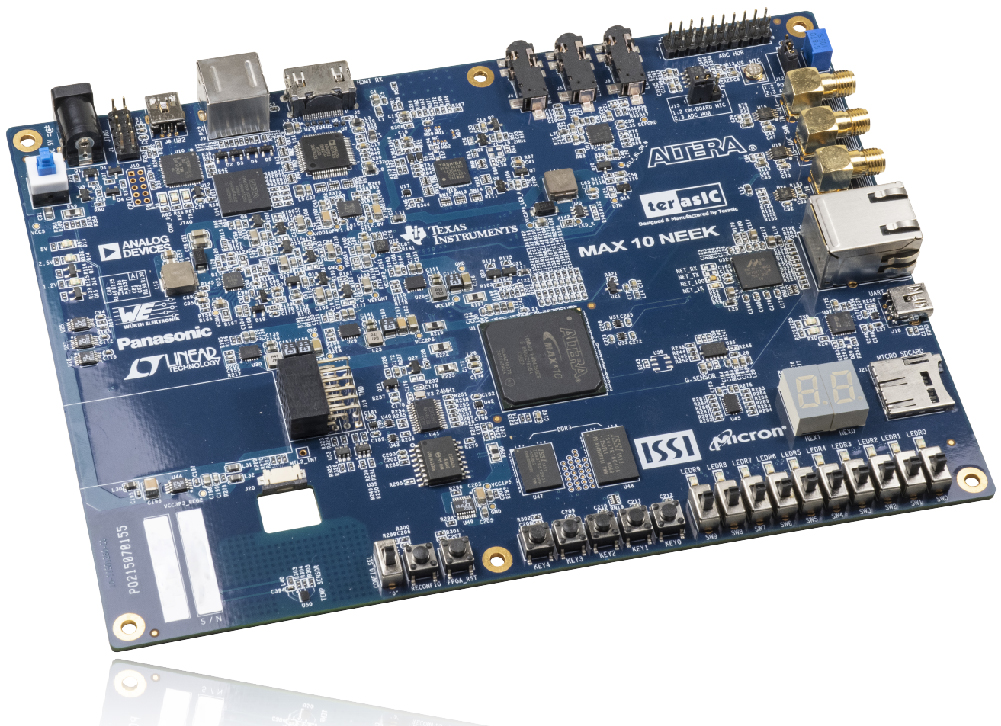 As multimedia gradually becomes one of the most salient aspects of today's computing, Terasic's MAX 10 Plus is designed to accelerate your development of new multimedia technologies, such as audio video content analysis and recognition, media streaming, computer vision, image processing, etc.
The kit features high-bandwidth memory (DDR3), high-speed communication interface (Gigabit Ethernet), various multimedia interfaces (HDMI Receiver / AUDIO codec), useful sensors (temperature and Light sensor/ Accelerometer/ Power monitor) make up this rich feature set, along with a variety of interfaces connecting the MAX 10 Plus to the outside for Internet of Things (IoT) applications across markets.
Built with a comprehensive design environment, the kit allows developers to rapidly customize their processor and IP to suit their specific requirement, instead of limiting the software around the predetermined feature set of the processor. The all-in-one embedded solution provided by MAX 10 Plus allows developers to make the best use of the parallel nature of FPGAs.
Component Solutions for Intel FPGAs