1. TREX-S2 FPGA Module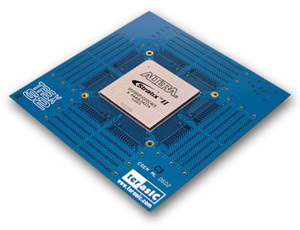 2. TMA Motherboard with reference design (schematic & layout)provided.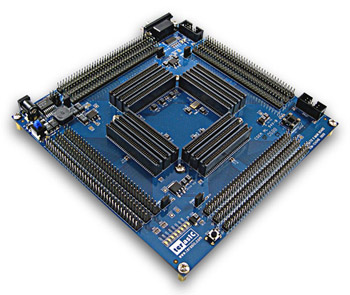 3. TMB Motherboard provides DDRII, SDRAM, and SRAM for memory intensive applications.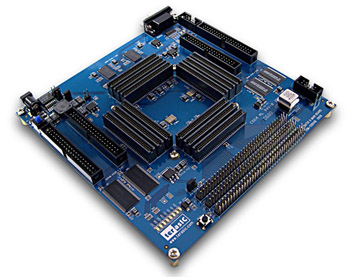 4. TREX-S2 FPGA module plugged onto the TREX-S2-TMA motherboard.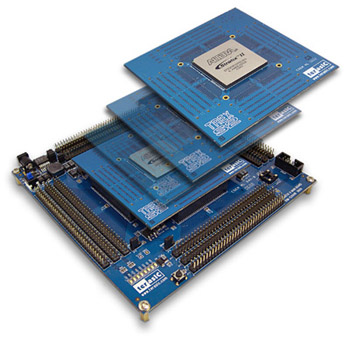 5. We implemented DTV's PIP(Picture in Picture) function in real-time by using the TREX-S2 module with two Altera DE2 boards.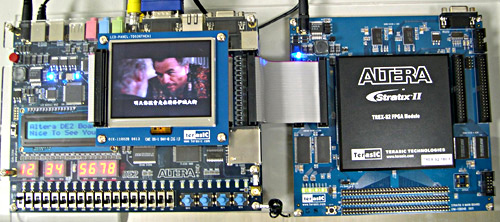 A Flexible Multi-FPGA Prototyping System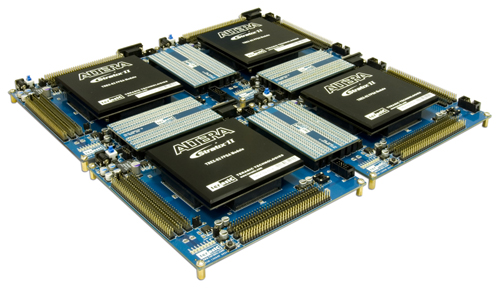 The Multi-FPGA Prototyping System – consisting of 4 TREX-S2 and 4 TMA Motherboards with associated BRIDGE connectors.