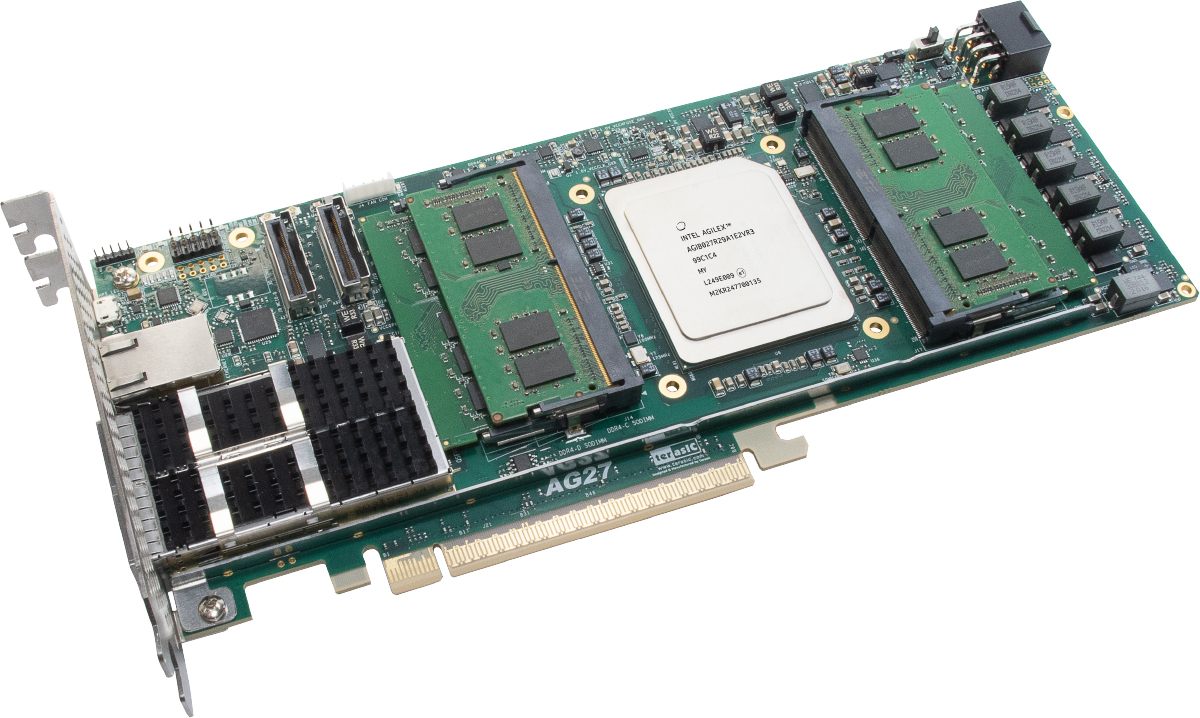 Next-Generation Platform for Accelerated Computing
The Terasic Mercury A2700 accelerator card leverages the Intel industry's highest performance Agilex® I-Series FPGA with 2700K logic elements to address the most compute and bandwidth-demanding applications in the data center, in the cloud, and in embedded devices.
As the first Terasic accelerator that provides PCIe 5.0 x16 and Compute Express Link (CXL) support, the Mercury A2700 accelerator card enables 2X higher bandwidth compared with PCIe 4.0 interface for higher data throughput, as well as high-speed, low-latency, and efficient performance between CPU and FPGA.
In addition, armed with two 200G QSFP-DD connectors, and four DDR4 SO-DIMM sockets, the Mercury A2700 accelerator card accelerates every workload across the data center and edge in computer vision, high performance computing, and other compute-intensive applications.