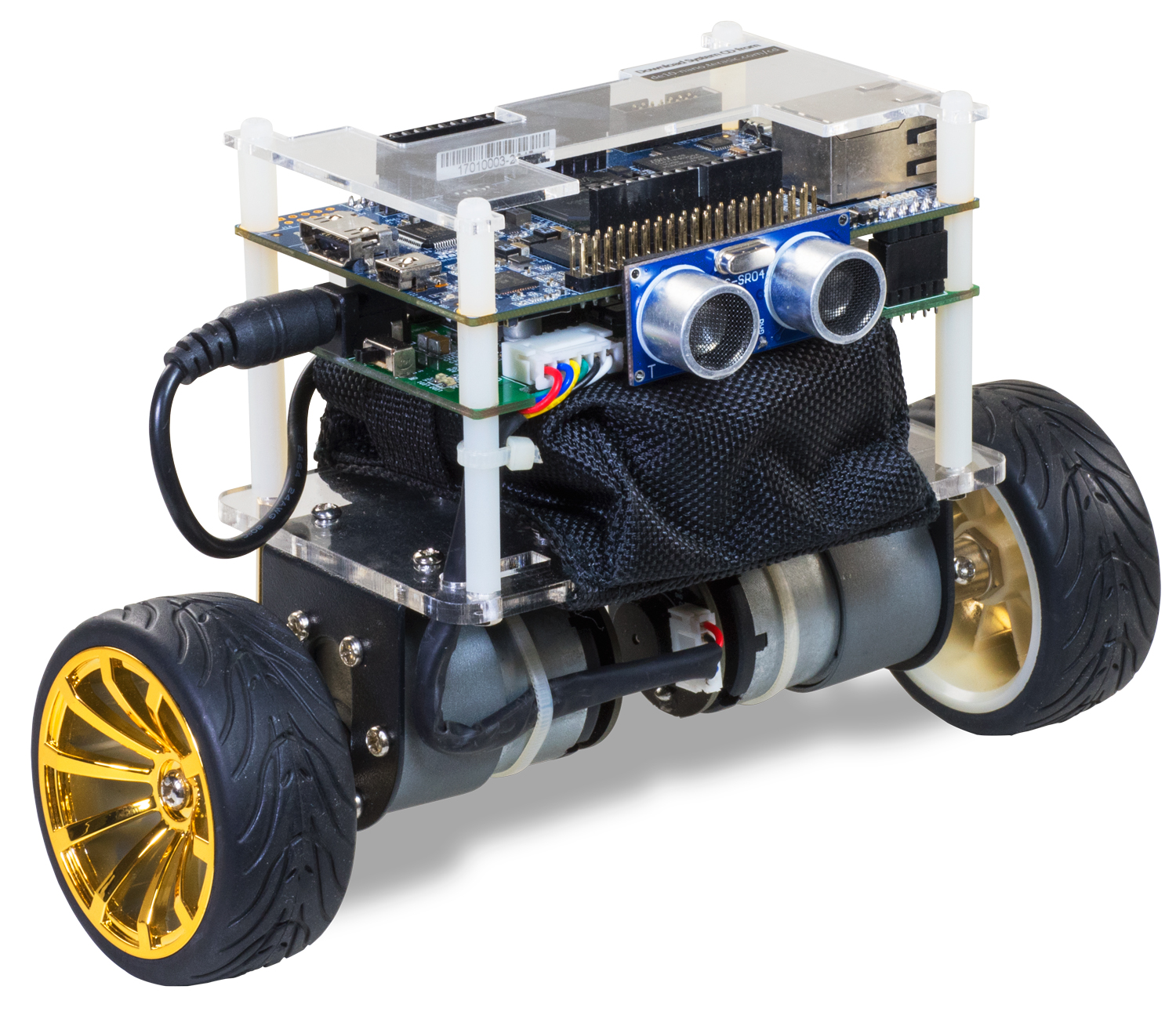 Terasic's Self-Balancing Robot is a multi-functional robot designed and manufacturered by Terasic robtic exeperts. Built on Terasic's DE10-Nano, a light-weighted SoC platform ideal for embedded solution, and equipped with the state-of-the-art control algorithm, the Robot offers developers a perfect starting point to create your own robotic innovations.
This Robot can perform posture recognition in real time through the acceleration sensor and the gyroscope, and achieve the balance by controlling the motors to adjust the posture. The Robot can implement attitude algorithm, perform motion control, and execute movements autonomously, such as moving forward, turning right & left, object following and obstacle avoidance.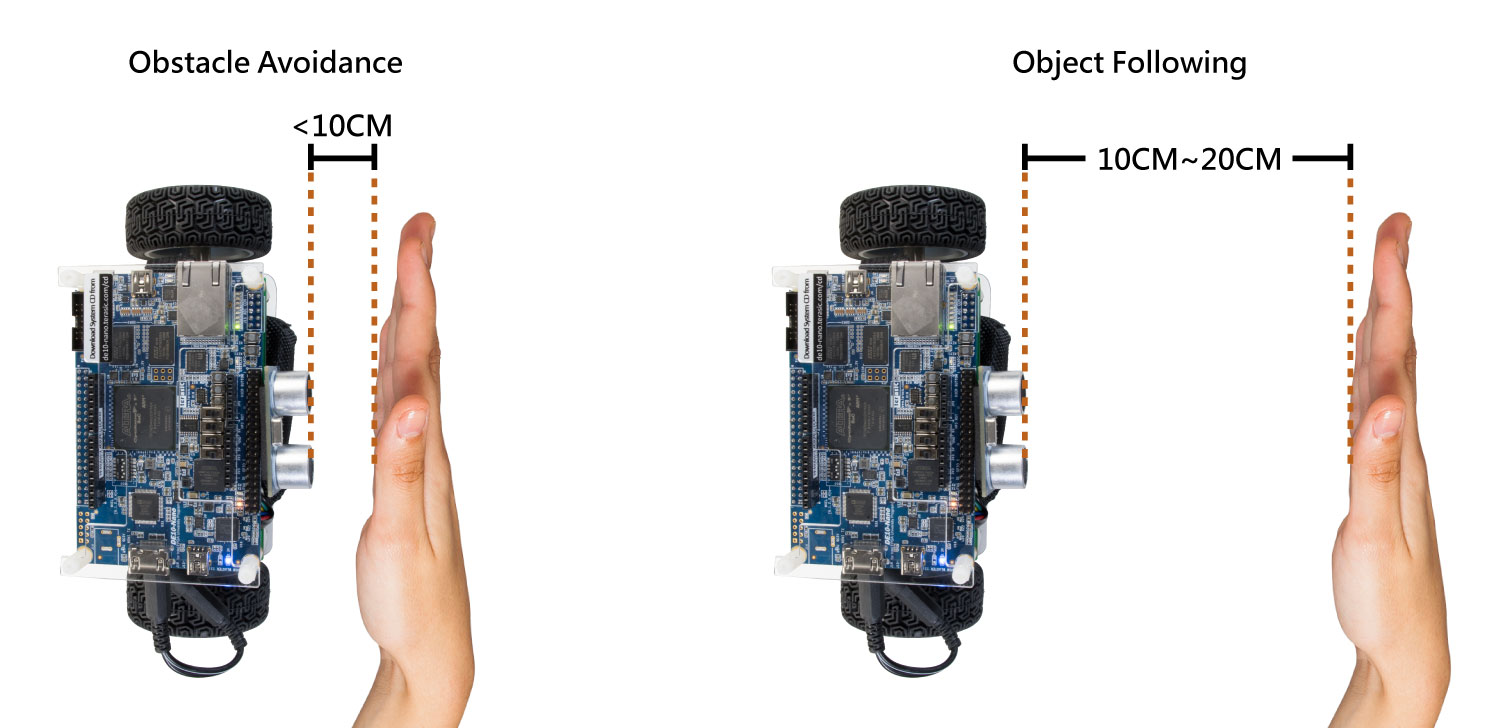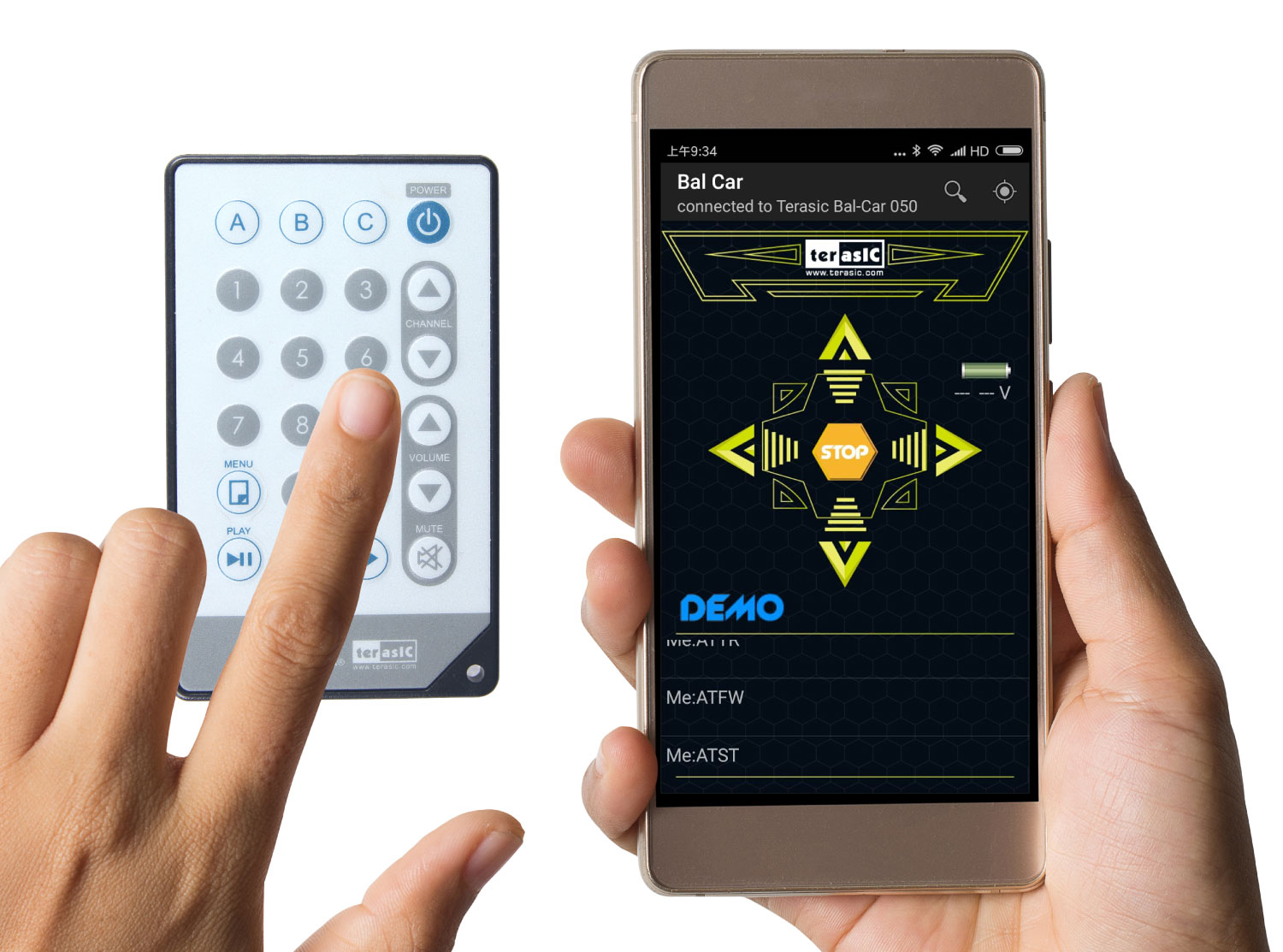 Self-Balancing Robot equips Bluetooth/Wi-Fi module and IR Receiver, users can remote control robot by smartphone APP and IR remote controller.
There are many peripheral interface (Ethernet port, Uart port, HDMI-TX port, GPIO connector, USB Blaster II port) on DE10-Nano board for customers development. Besides the hardware, the robot also includes open source examples. Based on the example codes, developers can quickly implement their application designs.
The robot is powered by three lithium batteries. If lithium battery starts charging when it is completely unable to supply the robot, it is expected to take up to 2 hours for fully charging.