TSoM Module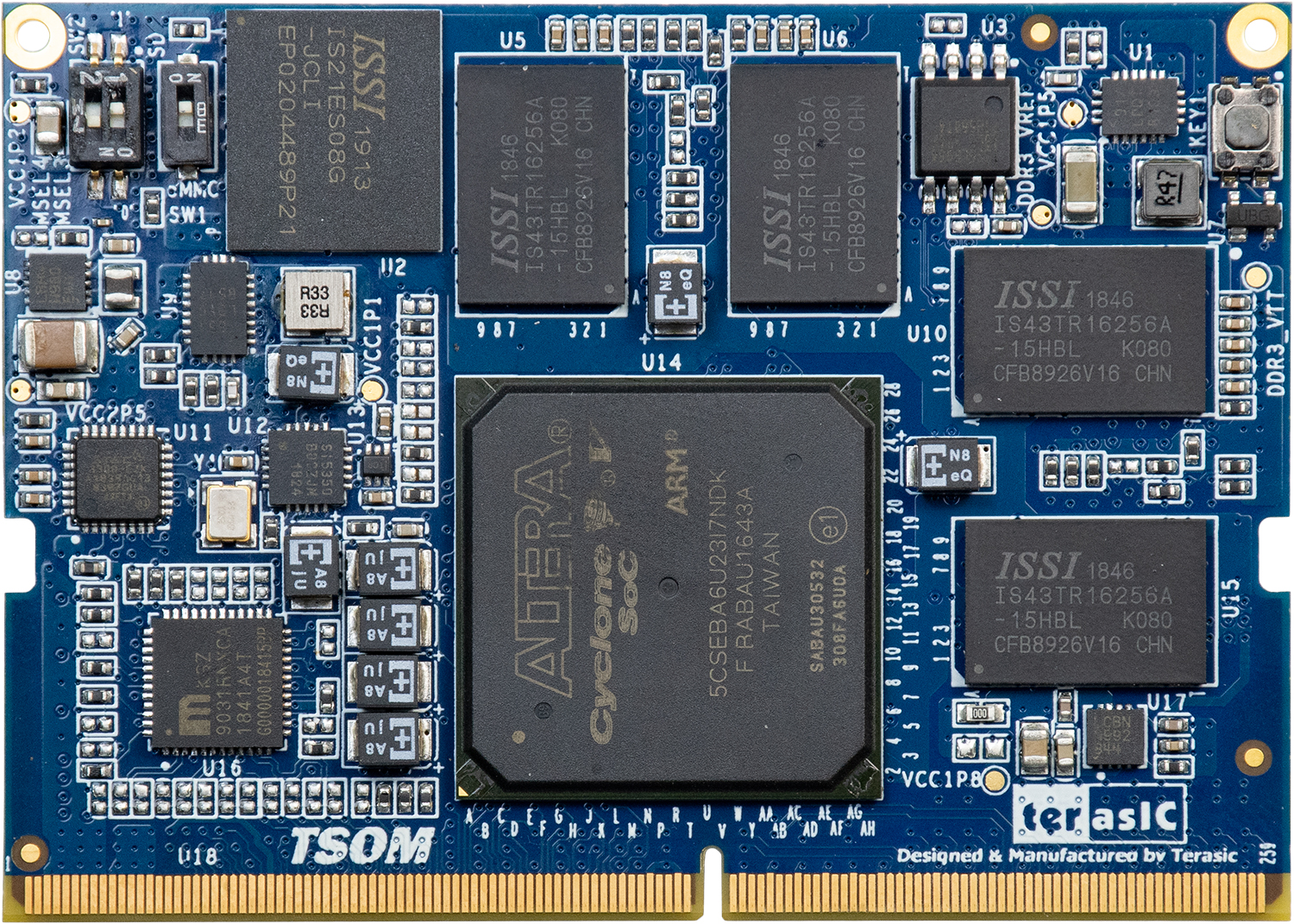 FPGA: Cyclone V SE 5CSEBA6U23I7 (110K LEs)
Interface: DDR4 Edge (include 3.3V power source)
Dimension: 50 mm x 70 mm

FPGA side
DDR3 SDRAM 1GB, 32bit – 303MHz (Soft IP)
LVDS Transmitter x15 & LVDS Receiver x17 pairs & GPIO x3 ( Total GPIO x67)
EPCS64

HPS side
Boot Selection DIP Switch: boot from eMMC or MicroSD Card
DDR3 SDRAM 1GB, 32bit - 400MHz
USB 2.0 PHY
Gigabit Ethernet PHY
3.3V GPIO x25 (Can/UART/SPI/I2C/Trace Buses)
1.5V GPI x4 (Input pins)
eMMC 8GB

Software Support

Block Diagram

Evaluation Kit

Terasic SoC System on Module Evaluation Kit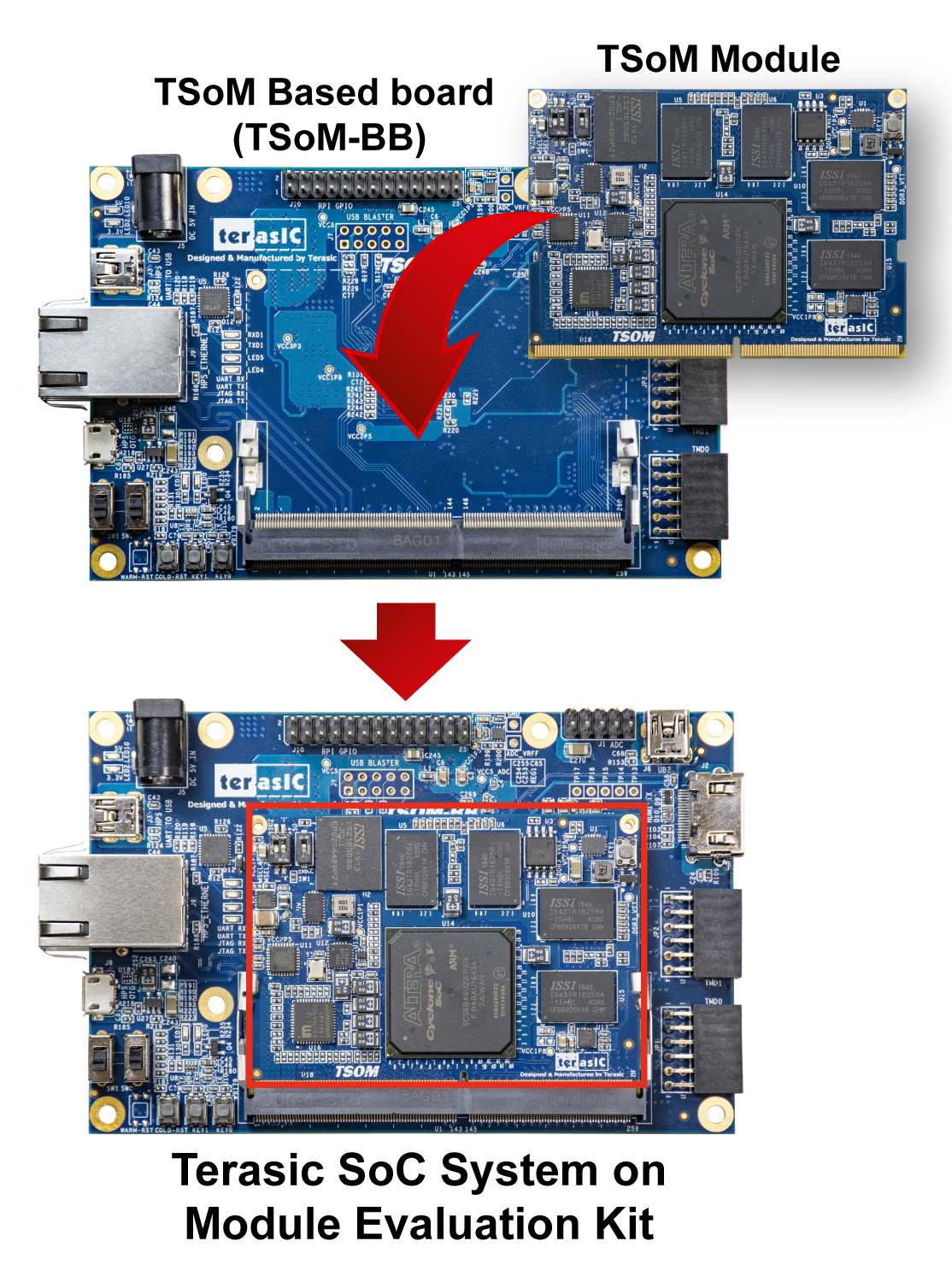 The TSoM-BB features includes:

System:
Power source : 5V DC
On-board USB Blaster II
DDR4 socket for TSoM installation
FPGA side
LED x 2, Key x 2, Switch x 2
HDMI TX v1.4, 1080P Full-HD, Compatible with HDCP v1.4
TMD Header x2 (support 16 GPIO)
ADC, 8-channel, 12-bit, 500Ksps.
HPS side
MicroSD Socket
Optional 512Mb QSPI FLASH
USB to UART (USB OTG PHY, Mini-B Connector)
Ethernet (RJ45 Connector)
USB OTG (Micro-AB Connector)
2x13 GPIO (include I2C/UART/SPI), Compatible with Raspberry Pi Expansion IO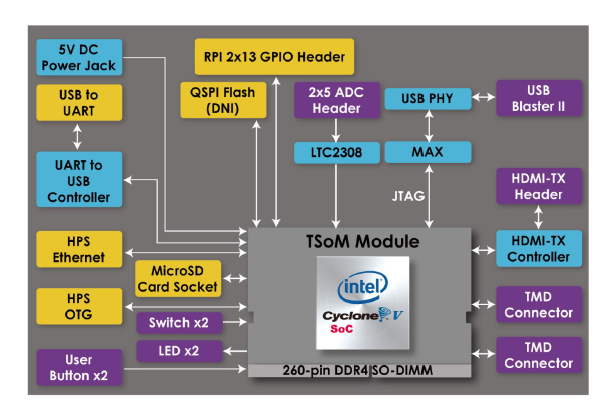 Bottom view of TSoM-BB board.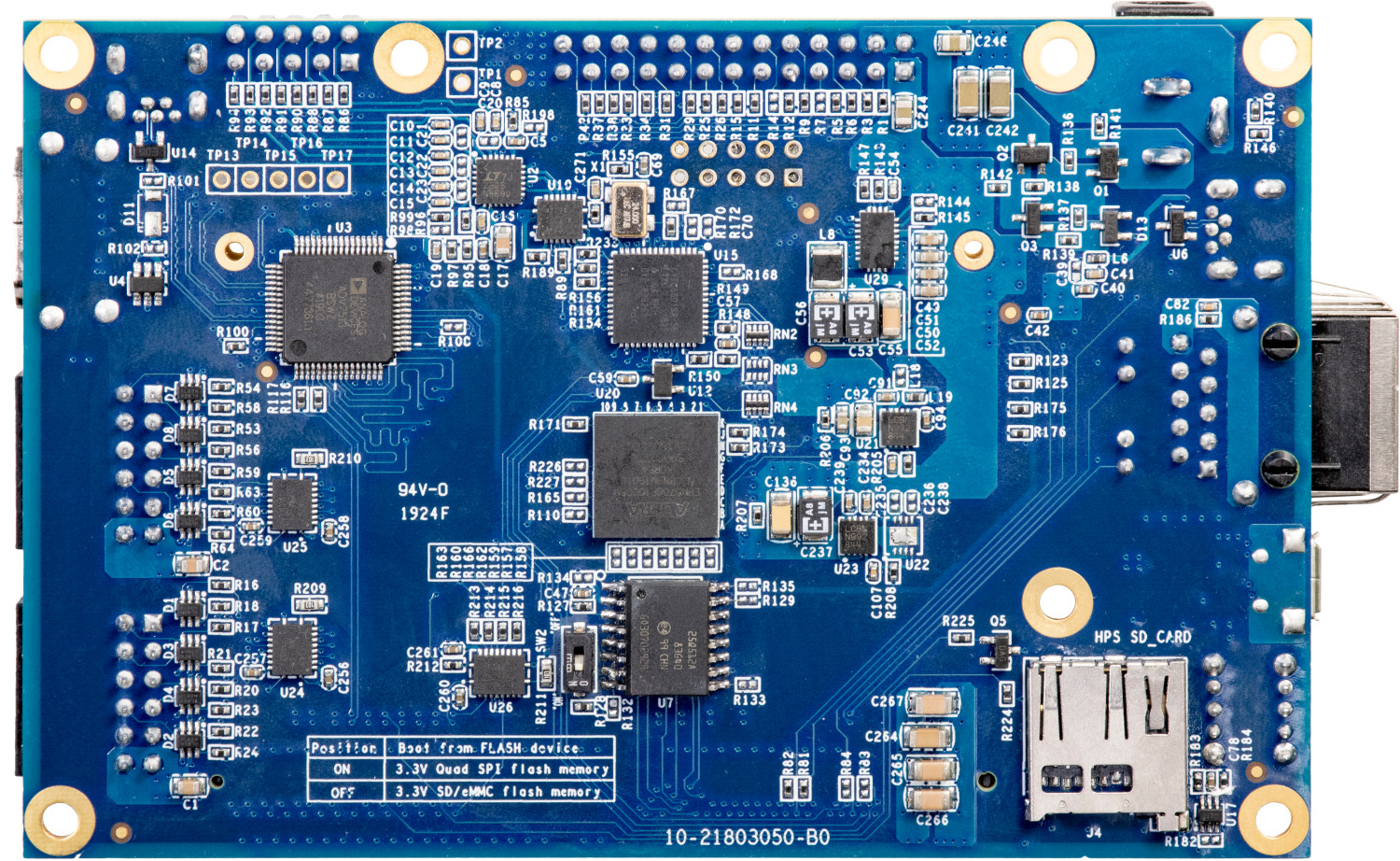 TSoM installed on the TSoM-BB board.