Download
Altera C5SoC User Manual Download: Here
Linux BSP(Board Support Package)
| Title | Version | Size(KB) | Date Added | Download |
| --- | --- | --- | --- | --- |
| Readme.txt | - | 1KB | 2014-02-27 | |
| Quartus GHRD (Golden Hardware Reference Design) | - | 4.85MB | 2014-03-07 | |
| LXDE Desktop Image File | - | 1.49GB | 2014-03-07 | |
| Linux Console Image File (with Framebuffer) | - | 138MB | 2014-03-07 | |
Documents
| Title | Version | Size | Date | Download |
| --- | --- | --- | --- | --- |
| VEEK-MT-C5SOC User manual | 0.01 | 3,306(KB) | 2013-11-26 | |
CD-ROM
| Title | Version | Size | Date | Download |
| --- | --- | --- | --- | --- |
| VEEK-MT-C5SOC CD-ROM | .1.0.1 | | 2015-08-17 | |
| Altera C5SoC CD-ROM | | | 2013-07-15 | |
VEEK-MT C5SoC Demonstations
VEEK-MT-C5SoC Camera Demonstration

This demonstration shows a digital camera reference design using the 5 megapixel CMOS sensor and 7-inch LCD modules on the VEEK-MT.
The CMOS sensor module sends the raw image data to FPGA on the C5SoC board, the FPGA on the board handles image processing part and converts the data to RGB format to display on the LCD module.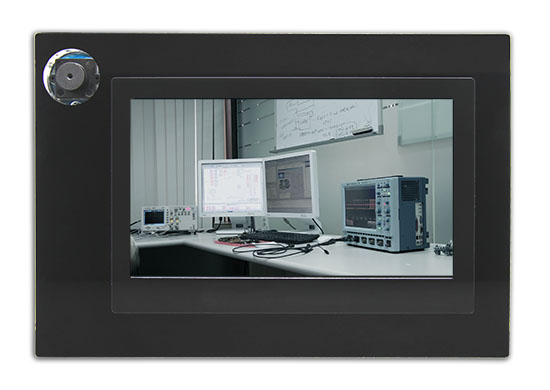 VEEK-MT-C5SoC Sensing Demonstration

This design utilizes an embedded NIOS II cpu to communicate with the on-board digital accelerometer as well as the ambient light sensor. The accelerometer outputs as a level display, and the readings for the ambient light are displayed in the upper left-hand corner.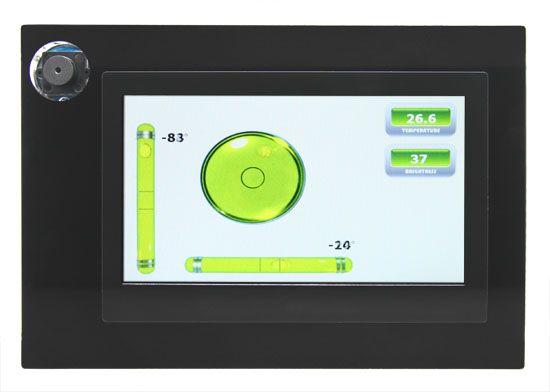 VEEK-MT-C5SoC Painter Demonstration

This reference design showcases VEEK-MT's sensitive capacitive touch-screen capabilities. Supporting single-paint coordinates and multi-touch gestures, this demonstration allows users to paint with one finger. Gestures that are drawn on the canvas are displayed in the gesture indicator box left of the color palette.