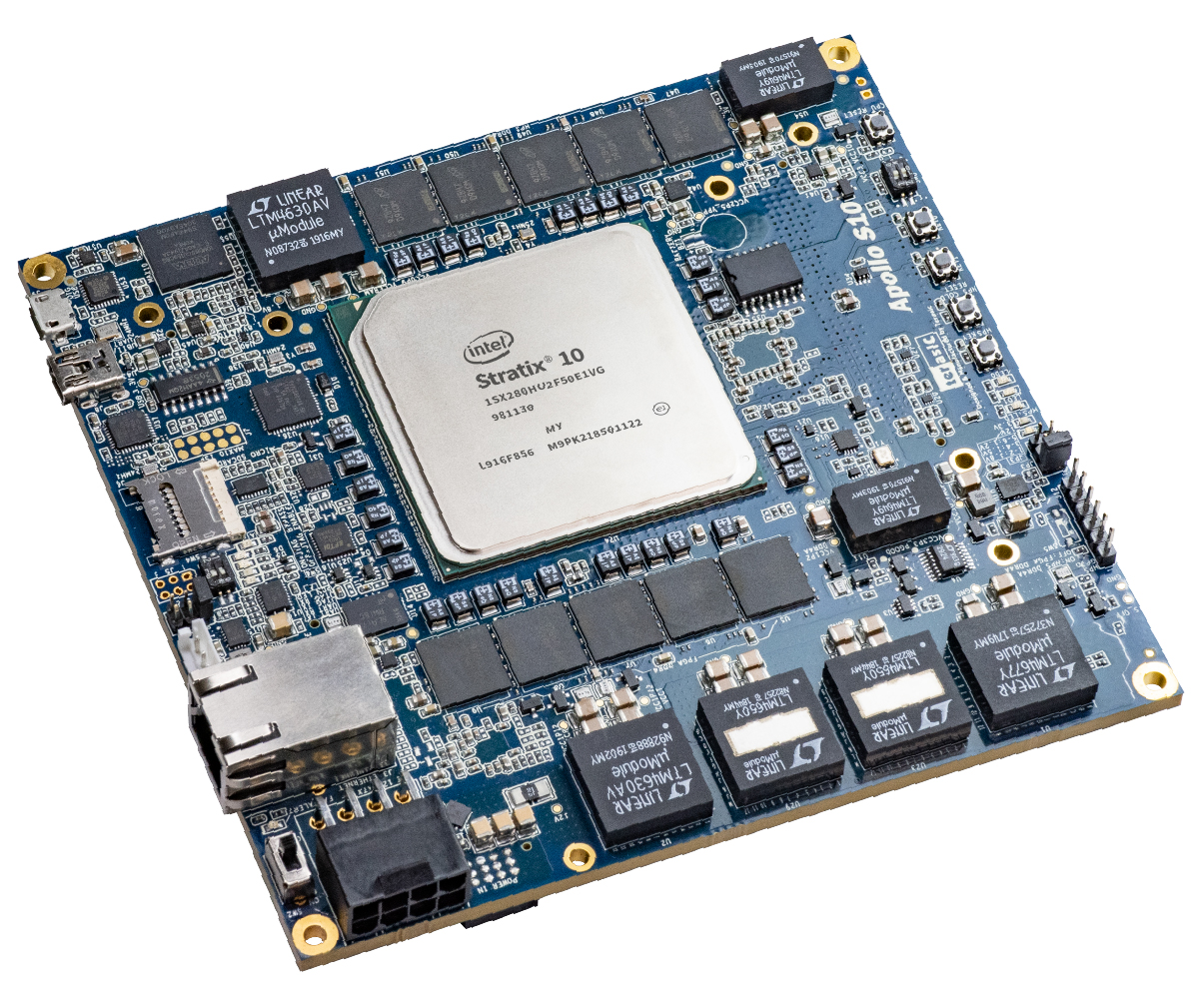 Designed for modular and scalable high-performance FPGA Prototyping and HPC solutions, Apollo S10 SOM packs unbeatable performance and energy efficiency in a tiny form factor and provides up to 90X performance increase over CPUs for critical workloads such as simulation acceleration, molecular dynamics, machine learning.

Apollo S10 SOM takes advantage of the latest Intel® Stratix® 10 SoC with 2800K logic elements to obtain speed and power breakthrough (with up to 70% lower power). Combining a number of high-end hardware interfaces such as high-capacity and high-bandwidth DDR4 SDRAM (up to 64GB), on-board USB-Blaster II, and FMC/FMC+ connectors for I/O expansion, the board delivers more than 2X the performance of previous generation development kits.

Apollo S10 SOM is also extensible. Apollo Carrier board is designed to assist our clients development of Apollo S10 SOM. The carrier board features two ultra low-latency, straight connections 40Gbps QSFP+ module and Thunderbolt™ 3 for our clients' to evaluate the I/O planned for their systems, and build their custom systems around it.