HDMI_TX_HSMC is a HDMI transmitter daughter board with HSMC (High Speed Mezzanine Connector) interface. The board contains the following rich features:
One HSMC interface for connection purpose
One HDMI transmitter with single transmitting port
One 2K EEPROM
Powered from 3.3V and 12V pins of HSMC connector

The transmitter is compliant with HDMI 1.3a, HDCP 1.2, and DVI 1.0 specifications. It supports the following output video formats: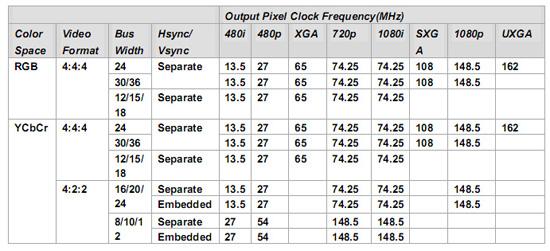 Block Diagram of Board Functionality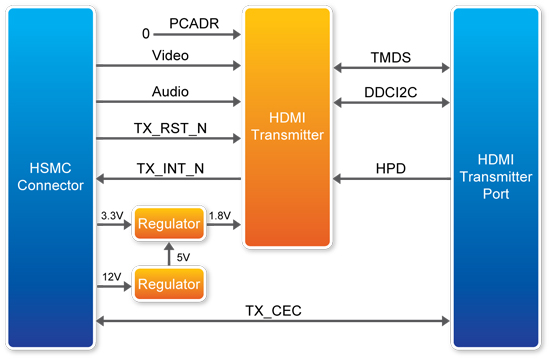 Associated block diagram of HDMI signal transmission
Connectivity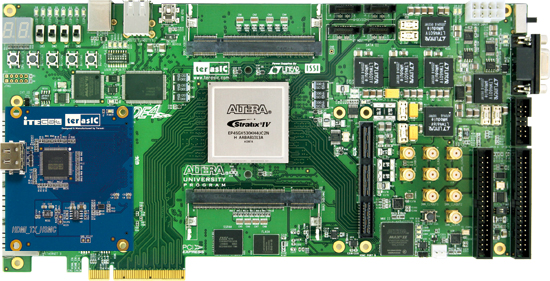 Connecting HDMI_TX_HSMC daughter board to DE4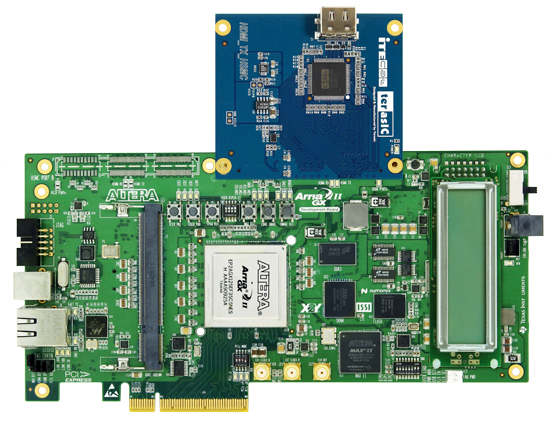 Connecting HDMI_TX_HSMC daughter board to A2GX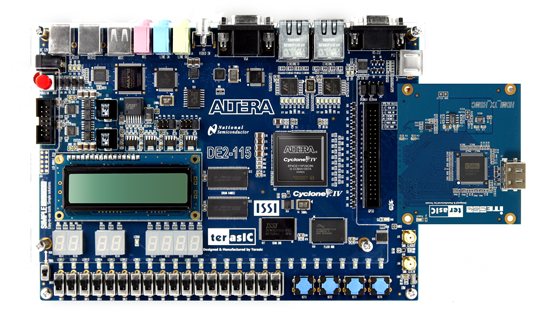 Connecting HDMI_TX_HSMC daughter board to DE2-115
Note that the THCB-HMF2 board is needed to make a connection between the HDMI_TX_HSMC daughter board and the HSMC connector of DE4.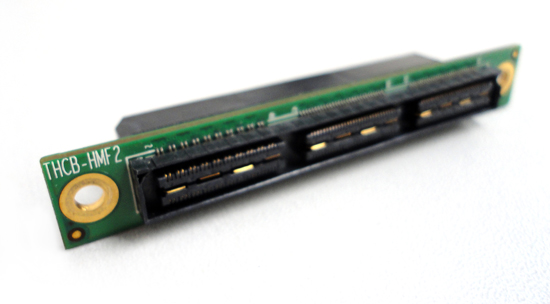 THCB – HMF2 board
Reference Designs

Transmission-Only Demo
The Transmission-Only demonstration will generate HDMI Audio/Video signal for transmission, including various video formats and color space. There are 11 video formats available. The color space includes RGB444, YUV422, and YUV444.
720x480p60
1024x76pP60
1280x720p50
1280x720p60
1280x1024
1920x1080i60
1920x1080i50
1920x1080p60
1920x1080p50
1600x1200p5
1920x1080i120


Transmission-Only Demo Hardware Setup