HDMI_RX_HSMC is a HDMI receiver daughter board with HSMC (High Speed Mezzanine Connector) interface. The board contains the following rich features:
One HSMC interface for connection purpose
One HDMI receiver with dual receiving ports
Two 2K EEPROM for storing EDID of two receiver ports separately
Powered from 3.3V and 12V pins of HSMC connector

The receiver is compliant with HDMI 1.3a, HDCP 1.2, and DVI 1.0 specifications. It supports the following input video formats: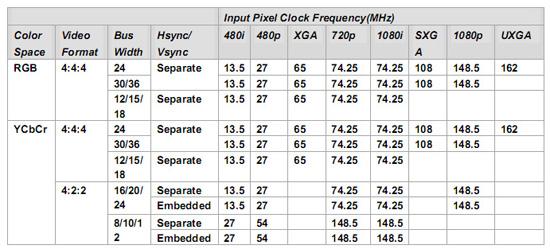 Block Diagram of Board Functionality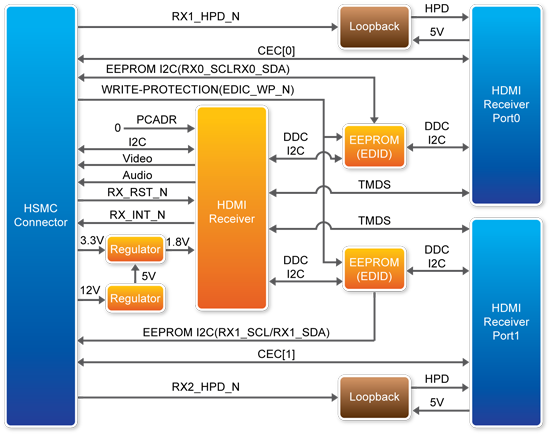 Associated block diagram of HDMI signal receiving
Connectivity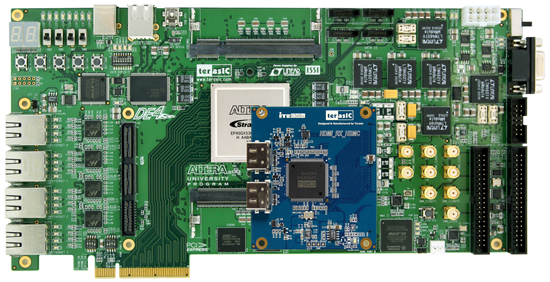 Connecting HDMI_RX_HSMC daughter board to DE4
Note that the THCB-HMF2 board is needed to make a connection between the HDMI_RX_HSMC daughter board and the HSMC connector of DE4.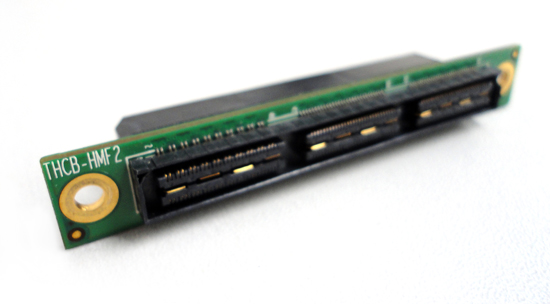 THCB – HMF2 board
Reference Design

Loopback HDMI_RX to HDMI_TX:
Loopback (internal bypass) the HDMI Video and Audio Signals. The audio and video output pins of the receiver are directly connected to the input audio and video pins of the transmitter.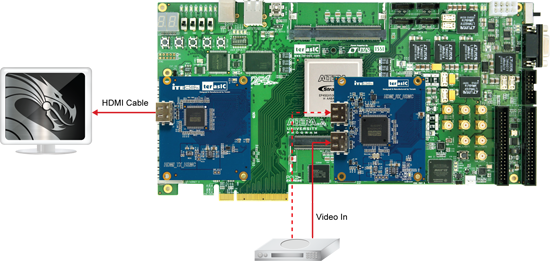 Loopback HDMI_RX to HDMI_TX demo Hardware Setup