The HMF3C(C is for Cross-over) not only serves the purpose of connecting boards together, but also enables signaling between the boards by crisscrossing connections of the TX and RX signals as shown below. This allows two FPGAs to engage in single-ended transmission as well as differential I/O data transfer.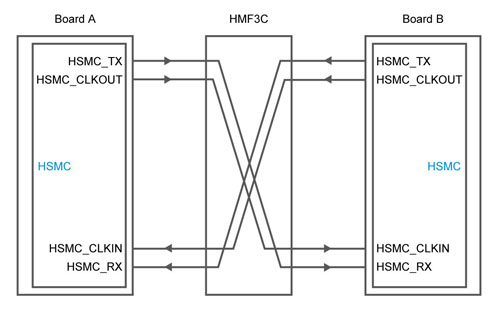 If signal connections between two boards on a HSMC port is not an requirement, the HMF3D adaptor would be recommended.
The HMF3D(D is for dummy) adaptor is only used for extending the height. It does not provide any signal connections .